When looking to try an escape room, it can be hard to figure out which one will offer you the best experience. Whether you have played quite a few escape rooms in the past or have not yet had the opportunity, The Perfect Escape is the best escape room in DFW and offers an experience that is second to none.
Unique Experiences
One of the main reasons why we are considered the best escape room in DFW is because of the unique experiences and memories that we provide our customers.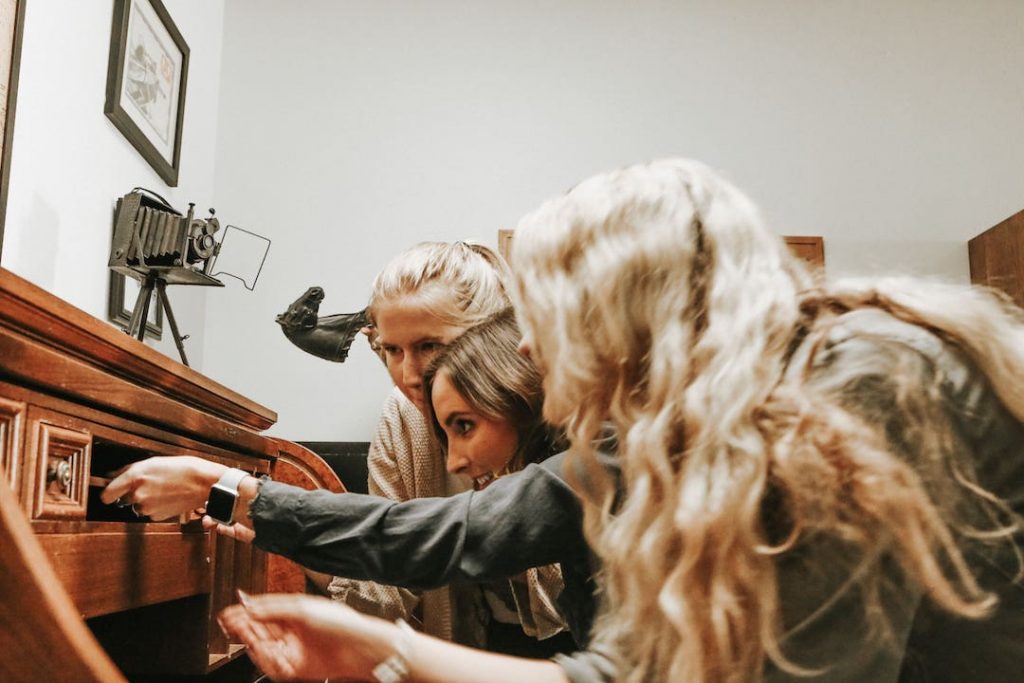 Team Building
We have helped hundreds of companies, both big and small, achieve their company goals by fostering teamwork. How? By attempting to escape one of our escape rooms in DFW, teams are put to the test in a unique and out-of-the-office environment. This is where skills such as communication and collaboration are cultivated and strengthened. These skills will allow your team to return to the office unified and ready to take on any task!
Parties
We offer a unique and interactive way for you and your guests to celebrate your birthday, anniversary, or any other event worth celebrating! We currently have two identical versions of O'Bannion's Safe that allow you to challenge your guests to race each other to escape!
After you and your guests have escaped, utilize our event space for dessert! We offer our guests the ability to rent out this space so that you and your friends can continue celebrating even after you've escaped one of our escape rooms.
Hand-Crafted Escape Rooms
One of the ways in which we are able to provide such unique experiences to our guests is by creating unique environments within each of our escape rooms. The creativity, attention to detail, and craftsmanship behind each of our rooms is top-notch and is one of the reasons why we are the top escape room in DFW.
Pharaoh's Tomb
As soon as you enter Pharaoh's Tomb you will feel as though you have been transported to the pyramids of Egypt. All of the tiles and many of the illustrations you will see along your journey have been hand-carved by our owner's hands.
O'Bannions Safe
Many of the pieces in O'Bannion's Safe hold a great deal of history and their own unique story. These pieces were collected over the years in many different antique shops and are essential to creating an authentic barbershop environment.
Wong's Chinese
Wong's Chinese will always hold a special place in our hearts, as it is reminiscent of our family's original restaurant. Growing up, we spent a great deal of time in the restaurant and it held a lot of great memories. When we decided to create an escape room in dfw, we knew we had to create a room that paid homage to our upbringing.
Are you ready to book your next adventure at the top escape room in dfw? Select your adventure online or give us a call to book your escape.