The Perfect Escape Room is the highest rated escape room in DFW. Our rooms provide you and your team of friends the opportunity to travel to another place and time with our authentic and immersive hour long escape rooms.
The puzzles take 60 minute, but the memories will last forever. Authentic decor in multi-room experiences, mind bending puzzles that test your wit, and numerous Ah-Ha moments will leave you wanting to come back again and again.
Once you experience one of our escape rooms in DFW, you'll understand that there is something special, not only about our rooms, but the passion of the people behind these rooms.
Here is more information about us and the inspiration behind our rooms.
OUR TEAM
The three original partners, all family, are responsible for the design, construction, puzzles, and stories of all the Perfect Escape Rooms in DFW. Our parents were refugees from Vietnam and settled in Texas, where we were born. Even though the Perfect Escape Room is our passion, we all have full time jobs as well. We take a lot of pride in what we have been able to accomplish.Our Gamemasters are the people we trust to make sure you have the best experience. They run each individual game and give hints when needed.
OUR INSPIRATION
Back in 2015, we were first turned on to escape rooms from the show Big Bang. Later that year, we all met up in LA for our father's wedding, we played one as a family, and we were immediately hooked. We went on to play several others within a couple of days, and the list of games we played as a family continued to grow.
We all talked for hours and days and months about how much fun we had as a family. We all kept lists of ideas, puzzles, and rooms. Eventually, we took a leap and opened our first room, O'Bannon's Safe, in December 2016.
OUR ROOMS
Our favorite aspects of any escape in DFW and everywhere else we've played were the Ah-Ha moments. For our first room, O'Bannon's Safe, we had a couple of great ideas for these Ah-Ha moments and built the entire experience around those ideas.
When deciding on our second room to build out, we realized there weren't any Egyptian themed escape rooms in DFW, so we started working on Pharoh's Tomb. It was grueling to build, but it remains one of our most popular rooms, and many other companies in the area followed suit.
After Pharoh's Tomb took off, we wanted to make something original. So we went with an experience that was unique to us. We all grew up working in our family's restaurant, Wong's Chinese. The room features actual family photos and we used their real voices in the intro video to add more of a personal connection.
Our rooms average 5/5 stars across all websites with any type of reviews. It's an honor to take 2 spots on the top 10 rooms in Texas on EscapeAuthority, one of the largest escape room review websites in the US. Click below to reserve your room today!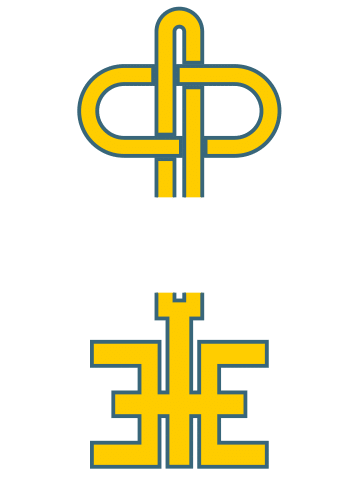 PLEASE RESERVE YOUR SPOTS BEFORE COMING: 817.962.0042
2501 Avenue J, Suite #104
Arlington, TX 76006
12pm - 9:30pm Every Day