Take on the Challenge of Building Company Culture.
There are many ways for a company to foster creativity, communication, and teamwork, but few are as fun and challenging as one of the top-rated escape rooms for DFW team building, The Perfect Escape. Our escape rooms give your team the chance to challenge themselves and each other with puzzles, clues, and riddles.
The one-hour adventures at The Perfect Escape are the perfect atmosphere to foster teamwork, communication, and good ole DFW team building because there are a variety of puzzles that require different skillsets to figure out. This promotes teamwork amongst groups. They will have to work together to crack O'Bannon's safe, save the day at Wong's Chinese, or break the curse in The Pharaoh's Tomb.


Companies Who Have Enjoyed Our Rooms
Strengthen Your Team
We have seen a variety of companies come through our doors. From non-profits to fortune 500 companies, we have built rooms that will challenge your team to work together. If you have any questions about team building events or non-profit event eligibility, give us a call and we will be more than happy to answer your questions.
Companies
Six Flags
Dave and Busters
Edward Jones
Hilton
Lockheed Martin
Nabisco
Method
Sprint
Airbus
Chili's
Home Depot
Epic Waters
Marriott
Wells Fargo
Walmart
Target
Nestle Water
Mars Petcare
La Quinta
The Children's Place
Churches/Non-Profits
American Mensa
Boys and Girls Club of America
First Baptist Church Rodan
YMCA
Gateway Church of Shreveport
St. Joseph Church
Connect Church
Bibleway Bible Church
Sand Springs Baptist Church
My Faith Baptist
Capstone Church
Irving Church
Schools
University of Texas Austin
Pecos High School
Jones Academy of Fine Arts and Dual Language
Coleman Middle School
Morton ISD
University of Texas Dallas
The Oakridge School
Lancaster ISD
Mansfield ISD
Everman ISD
Alexander Highschool
UNT Dallas
Hamilton ISD
Grady ISD
How Does it Work?
In the first 15-30 minutes of your DFW team building adventure, we'll take care of paperwork and prep the teams for their experience. After that, the teams will take their place in the first part of the room. We lock the door behind them and start the clock. Our Gamemasters are available to help when absolutely needed. Each team has 60 minutes to escape successfully from their adventure. While in the room, teams will work together to figure out clues, puzzles, and riddles to find their way out!
Book Your Adventure
Of all the options for DFW team building exercises, none will be as memorable as The Perfect Escape, which has 2 of the Top 10 Escape Rooms in Texas according to Escape Authority. With room for up to 10 people and affordable prices, The Perfect Escape is the perfect choice for your next DFW team building adventure.
Call us today at (817) 962-0042 or click below to reserve your spot.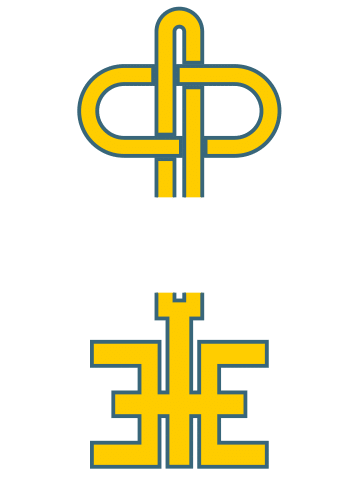 PLEASE RESERVE YOUR SPOTS BEFORE COMING: 817.962.0042
2501 Avenue J, Suite #104
Arlington, TX 76006
12pm - 9:30pm Every Day