If you're searching for the "best escape rooms near me," look no further. The Perfect Escape room is your go-to adventure whether you're coming from near or far.
Why Choose The Perfect Escape?
As the #1 rated escape room game in Arlington, we have hundreds of reviews from people who enjoyed booking with us! We're rated 5/5 stars on Facebook, Google, TripAdvisor, and Yelp. We've even had Escape Authority review 2 of our rooms and given us 5/5 keys for our backstory, scenery, and puzzles. Also, 2 out of our 3 stellar rooms have been ranked as the top 10 escape rooms in Texas!
Not only do we offer you challenging puzzles, but we also offer immersive adventures with an attention to detail like no other. We carefully curated each of our rooms to tell a unique story that is interactive and thrilling. Our multi-level adventures offer you some of the best "escape rooms near me," but which room will you choose?
What Adventures Do You Offer?
We have 3 rooms with varying themes and difficulties for your group of friends, family, or coworkers to solve.
O'Bannion's Safe
If you're a beginner to escape rooms, you'll want to try O'Bannion's Safe. The backstory on this room starts with Franky "Sawed-Off" O'Bannion. The feds know his barber shop is just an illegal storefront for money laundering, but they haven't gathered enough evidence to get him behind bars. Step into his shop and scour the place for clues to crack the code to his safe. If you want to take your escape to the next level, keep reading to find the best "escape rooms near me."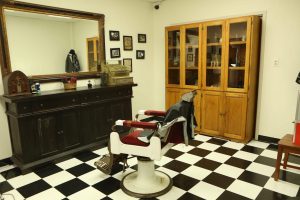 The Pharaoh's Tomb
For a little more of a challenging adventure, book The Pharaoh's Tomb. Imagine you're in Cairo, Egypt on a tour of the ancient pyramids. You decide to venture off and find an unmarked room with a spooky feel. You go inside to explore, but the door seals shut – you're trapped! You feel the air change as the spirit of the Pharaoh enters. In order to escape, you must break the curse he cast before it's too late.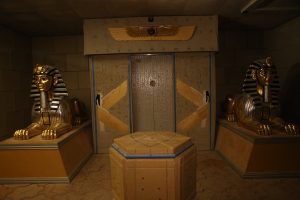 Wong's Chinese Room
Not your style? You can also try Wong's Chinese Room for something less spooky, but equally as challenging. Mr. Wong is depending on you to make the perfect dumplings for food critic Mitchell Nom. Enter the busy kitchen, solve the puzzles, and create a flawless dish to save the restaurant! (This authentic room was designed by the creator's own experiences working in their family restaurant.)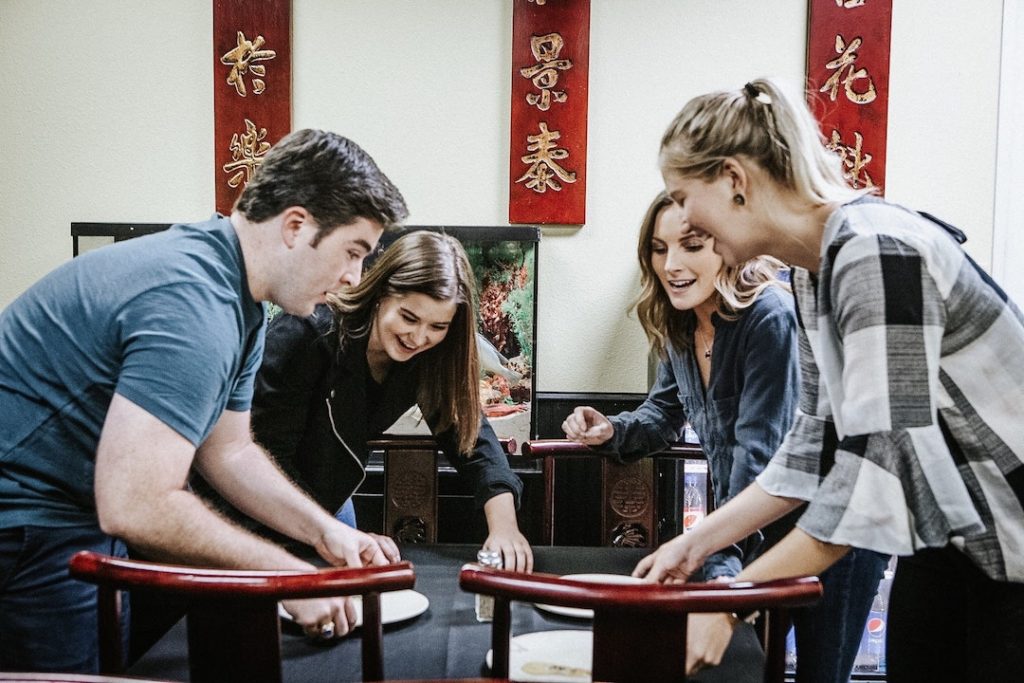 So, what are you waiting for? There's no need to keep searching for the best "escape rooms near me." Book your adventure with us today.